Arranged Overdrafts
Arranged overdrafts are ideal if you need a little extra money to tide you over every now and then.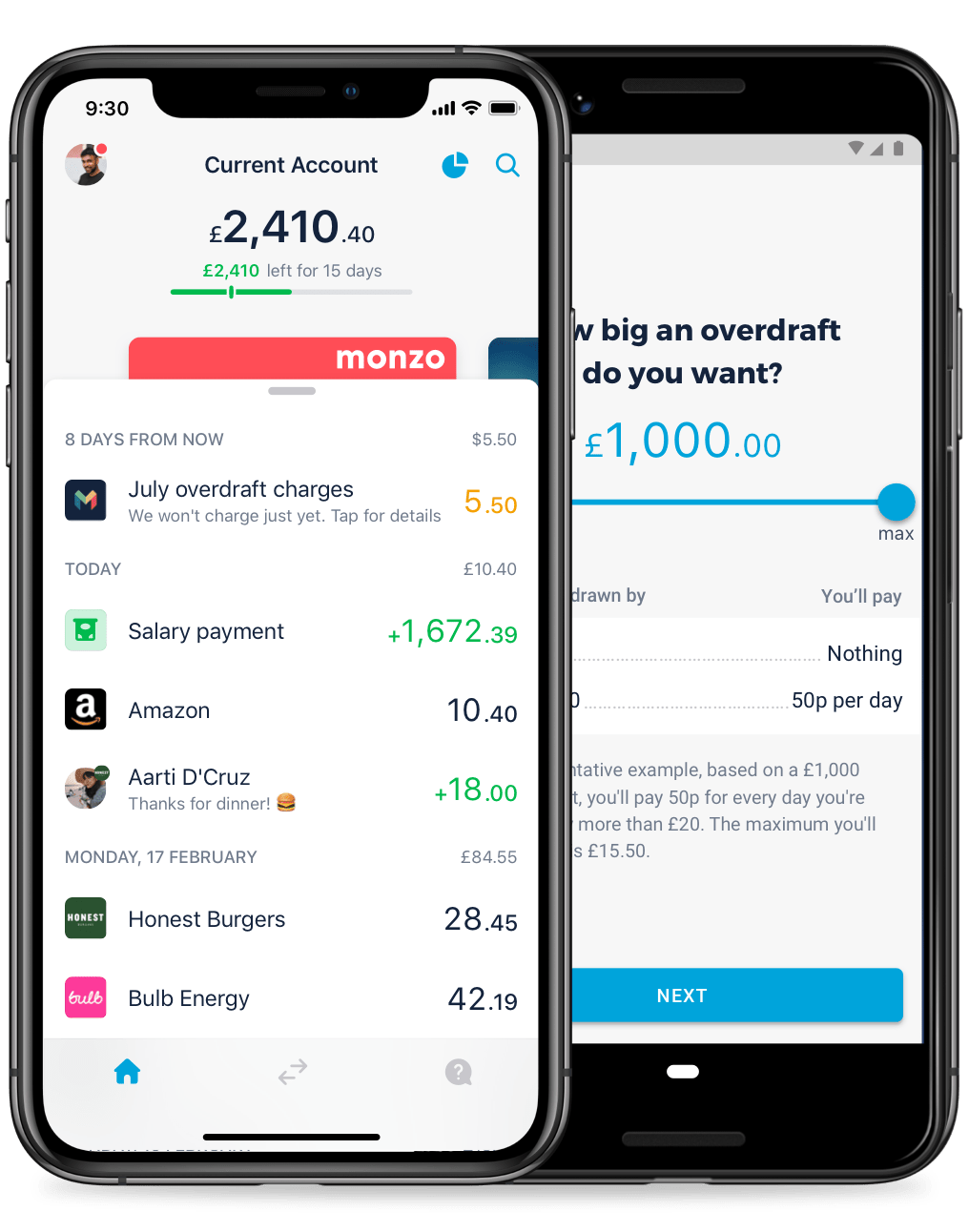 Straightforward fees
A 50p charge every day your account is overdrawn by more than £20, up to a maximum charge of £15.50 a month. No other fees, that's it.
So, as a representative example, if you had an arranged overdraft of £1,000 we'd charge you 50p every day you use it, no matter how far into it you are.
Only use it when you choose to
We'll let you know before we charge you anything. You can decide whether to use your arranged overdraft or add money from elsewhere.
So you're always in control of your money.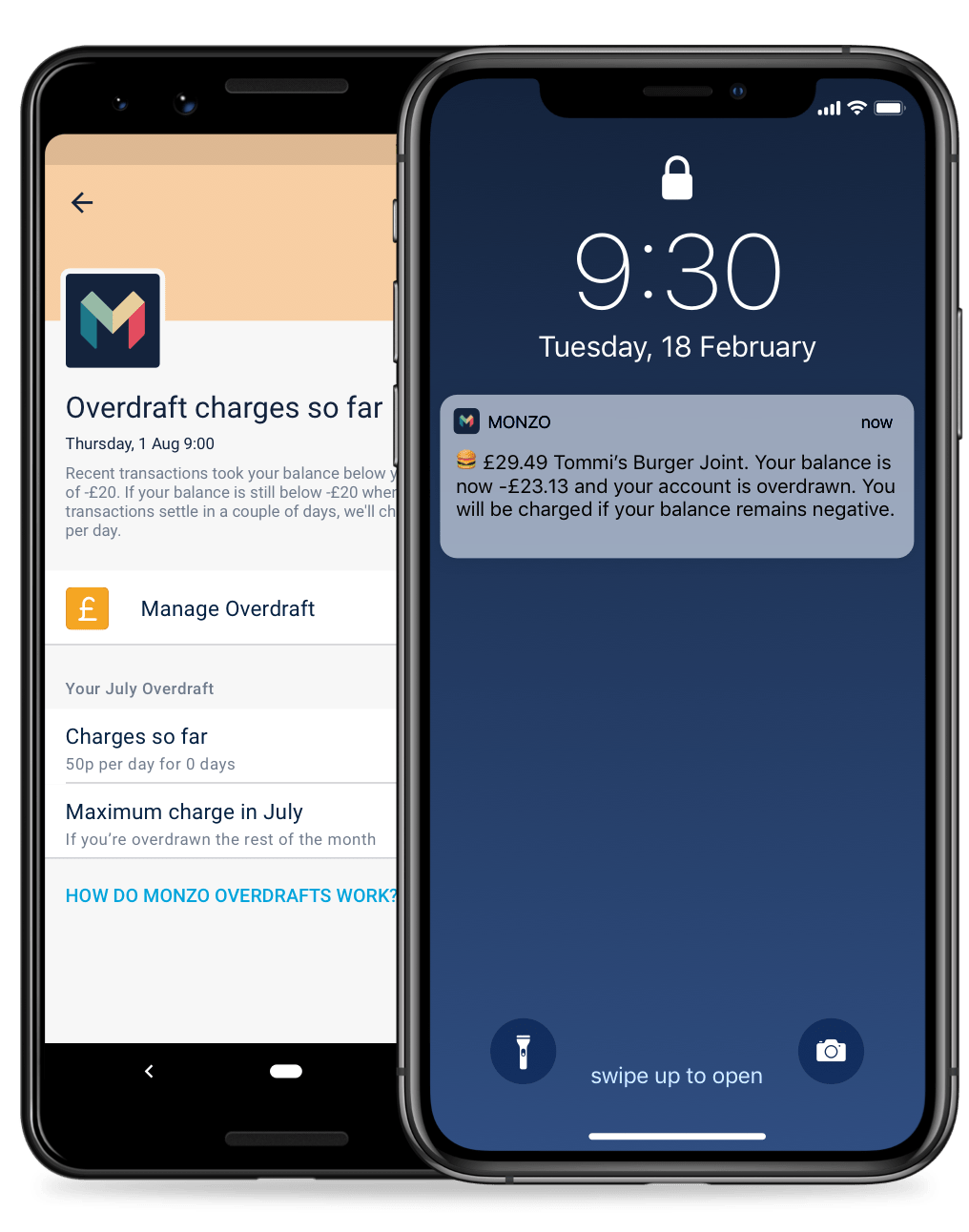 A free £20 buffer
Whether you've got an arranged overdraft or not, everyone has a £20 buffer built into their account to cover you if you go a few pounds overdrawn.
We won't charge you for using it, and if you go more than £20 overdrawn we'll let you know and give you until midnight to add money and avoid charges.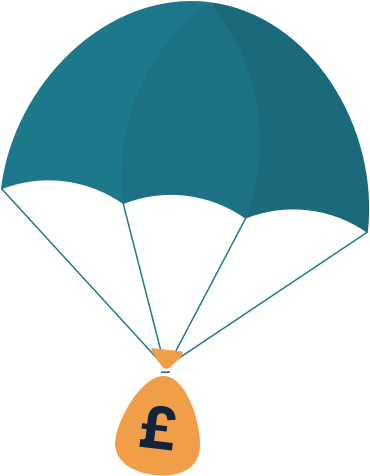 Find out if you're eligible
We're working on making overdrafts available to more people all the time. Head to the Account screen in your app to find out!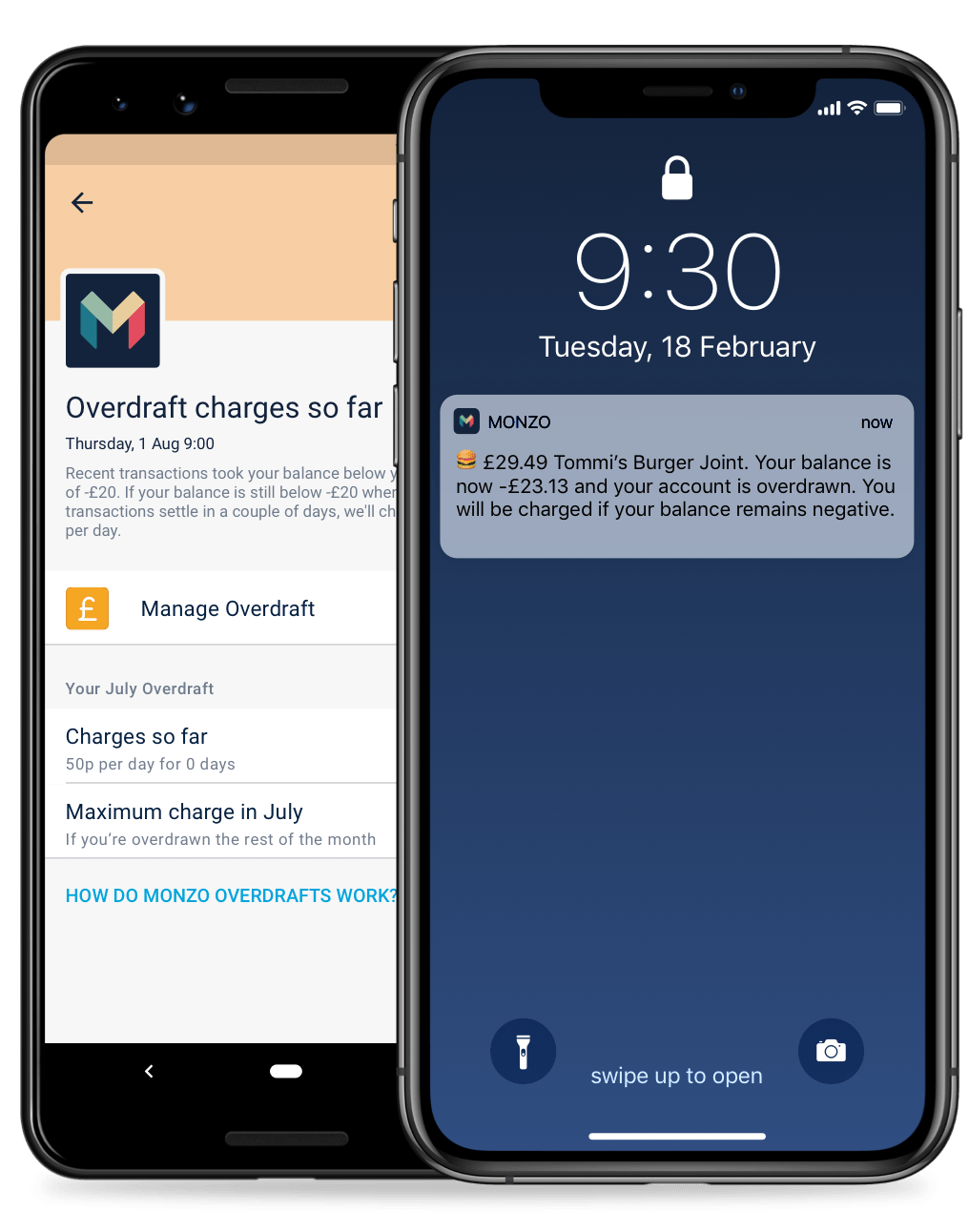 Common questions
What if I don't want an arranged overdraft?

No problem, overdrafts are totally optional. You'll only have one if you actively switch it on in your app.

If you don't want an arranged overdraft, you don't need to do anything. We won't make any checks that affect your credit score, and you can keep using Monzo like you always have: if your account is empty, we'll reject payments for free.

The only exceptions are 'offline' payments, like those you make to TfL or on airplanes. We can't reject these, but we'll tell you if they take your balance below your free buffer. You'll have until midnight to add money to your account, so you can avoid charges or any impact on your credit score.
Do you offer everyone an arranged overdraft?

No, you need to meet our eligibility criteria. This is based on our own data, as well as information from our credit reference agency, Callcredit. We're working to make overdrafts available to more people all the time, but we're being very conservative at the moment about who we offer them to. So even if you have a good credit score, you might not get one straightaway.
Will having an arranged overdraft affect my credit score?

Having an arranged overdraft can impact your credit score, but whether that's a positive or negative impact, or no impact at all, depends on how you use it.

If you decide to switch on an arranged overdraft, we'll carry out a full credit check and tell the credit reference agencies that you now have an arranged overdraft, which will leave what's sometimes called a 'hard footprint' on your record. Like any other arranged overdraft, this will be visible to other lenders, and they might take it into account when they're deciding whether or not to lend to you.

How you use an arranged overdraft also has an impact. If you stay in it for a long time without adding any money, we might ask you to pay it back and report that to our credit reference agency. Equally, if you use it occasionally and always pay it back in full, it might have a positive impact on your score because it shows you can manage your money well.
Can I switch off my arranged overdraft?

Yes! You can switch it off any time by setting your limit to £0.
Help us build the kind of bank you want to use