The bank of the future
Built for your smartphone, this is banking like never before. One that updates your balance instantly, sends intelligent notifications, and is actually easy to use.
We're building the best current account on the planet and we want you on board.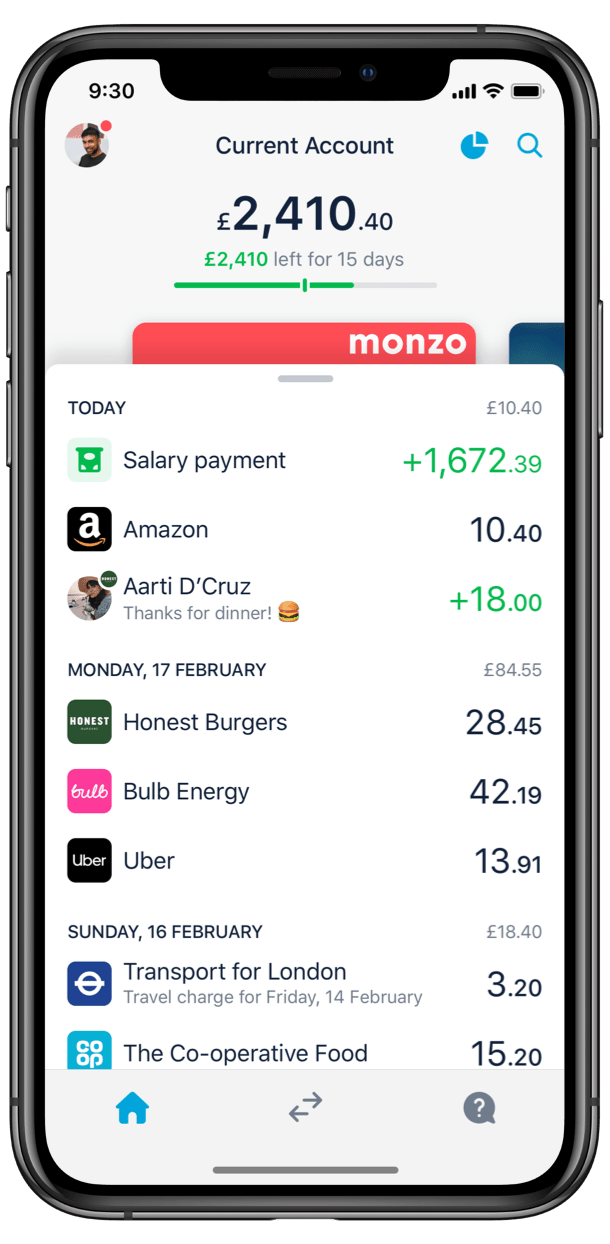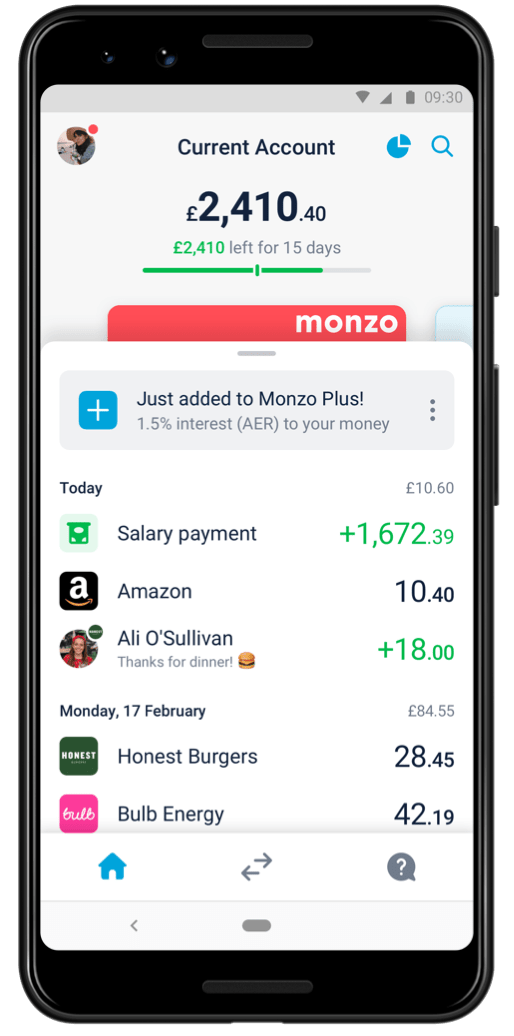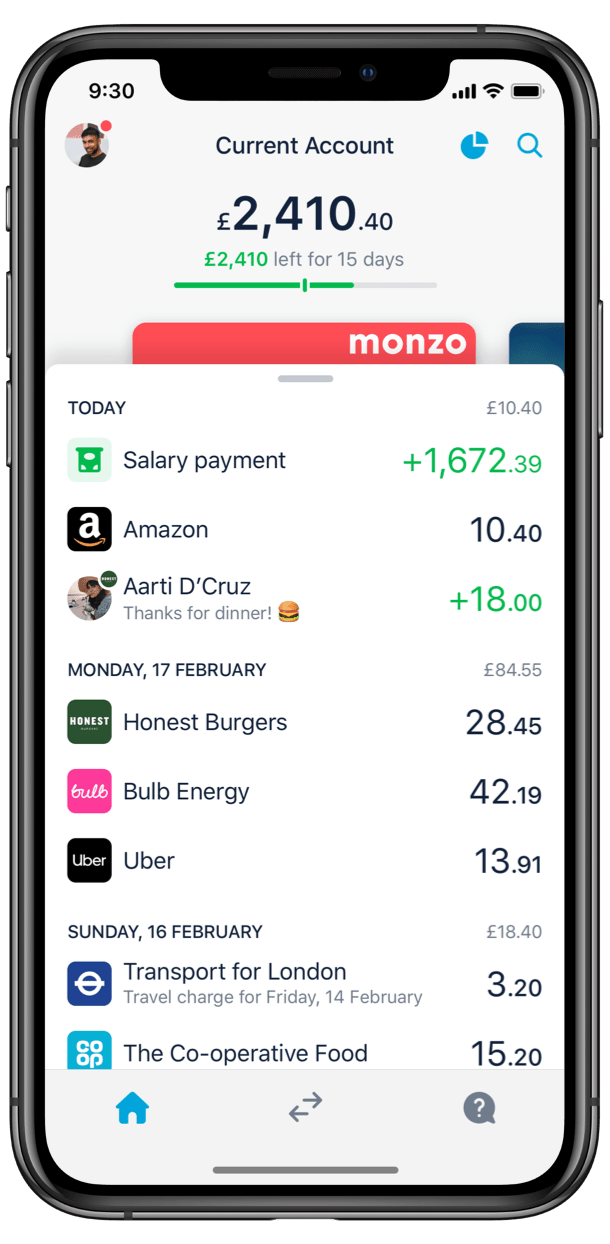 Monzo isn't your typical banking app. It's powerful, fast, and beautiful.
Get instant spending notifications, add receipts to your purchases, manage your budget, and more. We don't charge setup or usage fees, and there are zero charges for spending abroad.
Fast and friendly support
Still having to wait on hold for hours to get anything sorted with your bank? Monzo provides world-class support through in-app chat, with an average response time of under ten minutes.
We started Monzo because we think that banking should be better
In a world where you can use an app on your phone to order food or a taxi, it's ridiculous that your bank still takes days to update your balance when you make a card payment.
We're building the bank of the future, available now.
What Monzo users have to say about
customer support with Monzo
travelling with Monzo
banking with Monzo
budgeting with Monzo
customer support
travelling
banking
budgeting
Banking doesn't have to be old fashioned
We're building our systems from scratch, using the latest technology used by Amazon and Google, so we can give you a real-time balance on your account.
Use our API to build apps using your own data, and send us feedback on what features you'd like to see next using our forum.
Help us build the kind of bank you want to use
Download the Monzo app on iOS or Android to join our Beta, and become one of the hundreds of thousands of people helping us build a better bank.