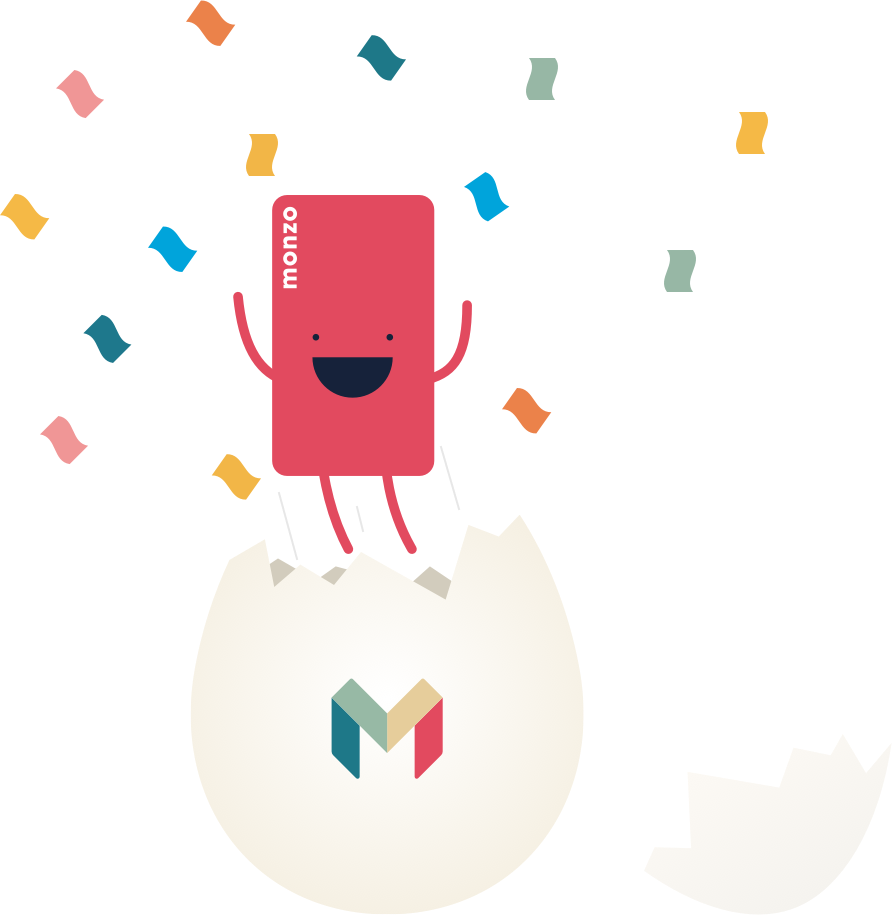 Some readers might recognise my face from Monzo community events, I'm the tall guy in the red t-shirt 😉 After finishing my degree at the Open University earlier this summer, I applied for an overnight COps role (short for Customer Operations) at Monzo, and three weeks ago I walked through the doors of Monzo HQ not as a guest, but as a member of the team! As my first full month draws to a close, I wanted to share my experiences and offer some insights into what a week in the life of a new joiner at Monzo looks like.
I've been a Monzo user since the Alpha card days, and was one of 6 volunteer forum leaders who helped manage and moderate the community forum day to day. Without the right tools and information, it was hard to advise other users on more complex problems and there were times when I wished I could do more to help. These frustrations were the motivating factor which led to me applying for the COps role. It seemed like an opportunity to have an even greater impact on the support experience for other Monzo users.
I had mixed feelings on my journey in on my first day; excitement with a touch of trepidation. The day started with breakfast at a cafe with Liam and Calum, both new additions to the COps team. It was a great opportunity to break the ice and make some informal introductions before heading to the office to meet the rest of the team.
From 10am onwards we were in at the deep end! Monzo's onboarding process consists of ten days of practical hands on training, alongside team specific introductions and tooling tutorials supported by lots of background reading. The team introductions offer a great overview of 'who does what' and for a COps agent in particular it's really useful to gain a perspective on the bigger picture.
Being an active member of the community really helped me hit the ground running in terms of having a basic understanding of everything from payment processes to design principles. Many of these topics have been discussed and demystified by Monzo staff and other clued up community members on the forum. It works both ways too - I was pretty amused to hear that some of my posts on the forum had been used as reference points by the COps team!
My time was generally broken up into three sections, training, interactive, and non-interactive time. Training takes up around half of each day, the rest of the time I spent answering questions, investigating customer inquiries and catching up with other people in the team.
Getting to know other people across the organisation is an hugely important part of the onboarding process and there were plenty of opportunities to catch up designers, engineers, and C-level team members to find out what they were working on. A significant amount of my time was dedicated to team lunches, long walks and coffees with colleagues - the openness of these introductions surprised me! The art of asking for help isn't something which comes naturally to me in new situations, but these chats really helped me feel comfortable enough to speak up whenever I need a hand.
I've had the opportunity to find out some fascinating things which I had been intrigued to know more about as a community member. For example, the design team have prototyped or mocked up almost every commonly requested feature from our users. Some of these are showing up in plans for future app updates! I've also learnt a lot more about the way banking and payments work over the last two weeks. Especially now that we've been internally testing our debit cards for the current account. I hear there's a lot of interesting data that we've got back from certain merchants already. 👀
My first month hasn't been without it's challenges - familiarising myself with the internal tools we use to help customers has been a steep learning curve! One of my biggest apprehensions about joining Monzo was interacting with unhappy customers in difficult situations. Conventional support often gets a bad reputation as a place where customers go to complain and come away with a less than favourable impression of how their query has been dealt with. I've been truly astounded by how lovely our customers are, and equally impressed by how the COps team manage to turn difficult and unpleasant experiences for our users into positive outcomes and joyful interactions.
Three weeks in, I feel far more confident both in my role and as a person. The amount of trust and responsibility afforded to me from day one has certainly played a huge part in this, along with the incredibly supportive team around me. There are some great opportunities for both personal and professional development which I look forward to learning more about. Some COps agents go on to become specialists in certain areas (technical, fincrime) and this is something I'd like to explore more in future. All in all, it's been a roller coaster start to what promises to be an exciting journey. I can't wait to see where it takes me!
If you're interested in joining the team, head to our careers page - we're hiring! You can reach me with questions on Twitter and I'm always around on the community forum for a chat!