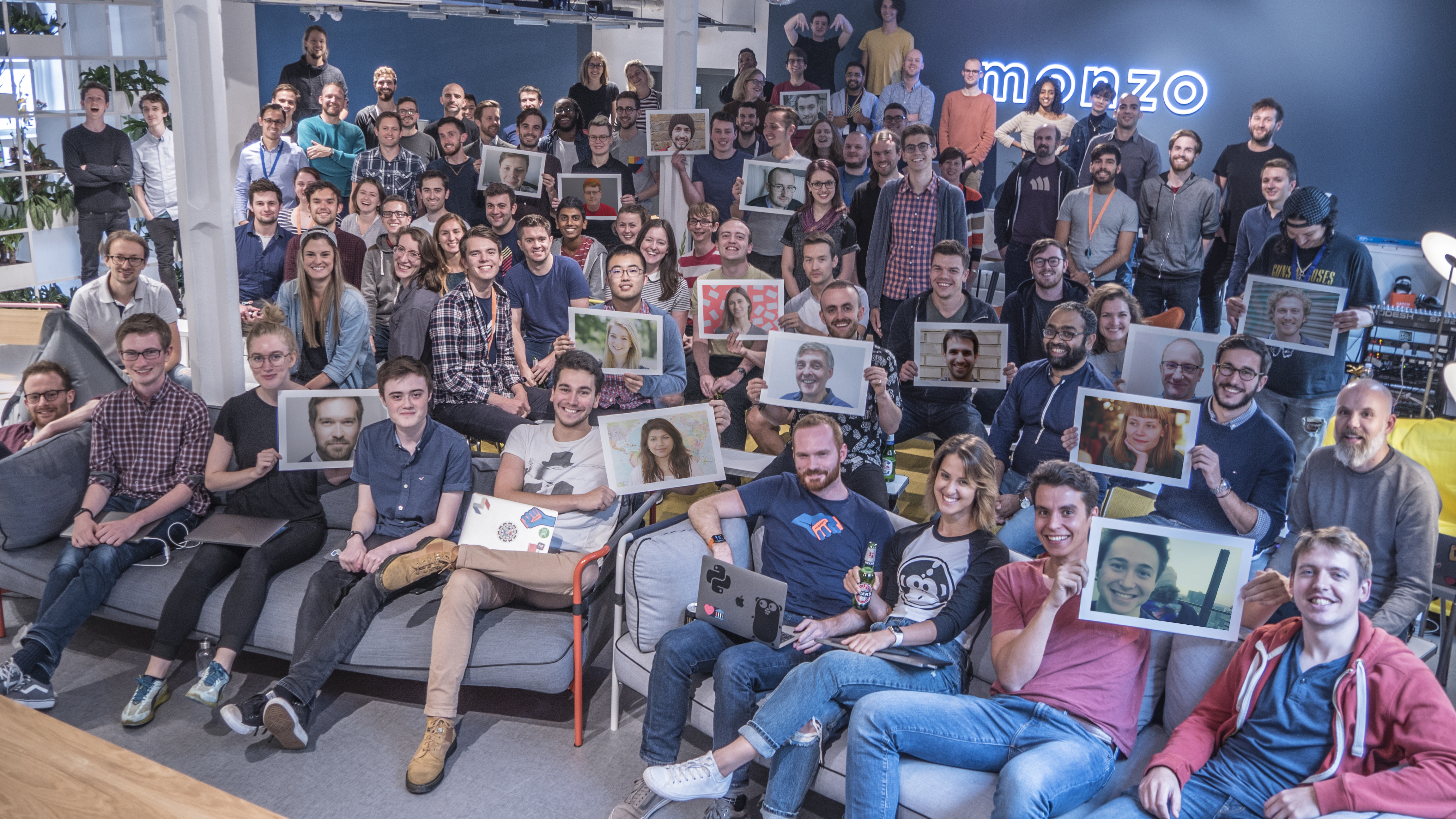 Careers at Monzo
We're looking for big thinkers and doers to join our team. We're searching for people who refuse to suffer the tyranny of legacy banks any longer. People tired of waiting two days for a transaction to appear in their banking app, or getting printed paper statements in the postbox with the rest of the takeaway pizza fliers.
Open Positions
We're building the best bank in the world, and we want you to help.
Loading jobs...
Can't see the perfect role for you? Sign up for email updates on new jobs:
Where? Old Street, London
We're based at 230 City Road, EC1V 2QY, London, UK. 7 minutes' walk from Old Street Underground Station.
Perks
We want the best people on board, and offer the following perks to keep the team happy & productive:
Work from home every other Friday. If you want, of course :)
24 days' holiday a year (plus UK public holidays!), and we encourage you to use them all up! We want you fresh and fully charged.
You can also take an additional month of unpaid leave each year if you wish, to work on your personal projects or go to Rio to learn Portuguese. It's up to you.
Monzo socials every couple of weeks including go-karting, board game nights, dinners, samba drumming and movie nights.
In-office yoga and pilates each week, as well as occasional 5-a-side football games.
Choose your own equipment: let us know which tools you need and we'll do our best to get them for you.
We are registered under the Cycle-to-Work scheme which allows you to purchase bikes and accessories tax-free.
An ever-growing Monzo library, with tons of books about startups, programming, design and finance.