How coronavirus affects travel insurance
Banking that makes a statement
Turn heads with our white metal card and enjoy peace of mind with worldwide phone and travel insurance, interest and much more.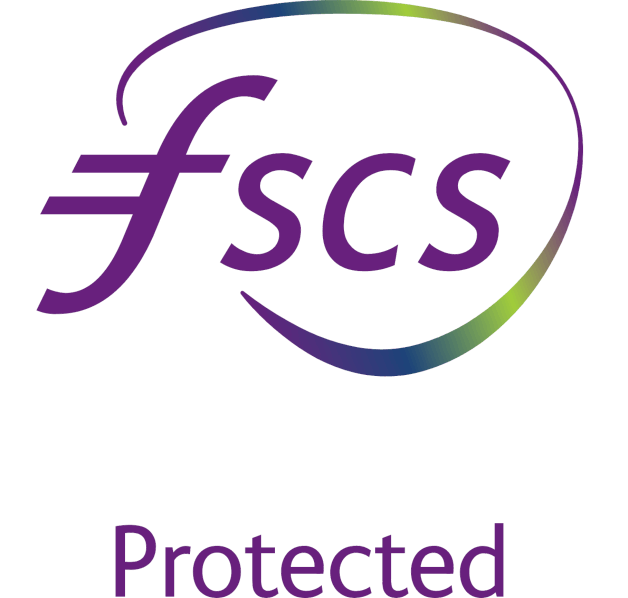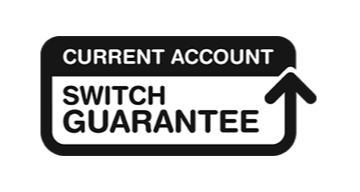 Protection for your prized possession
Phone insurance that covers theft, loss, accidental damage, even cracked screens.
For phones worth up to £2,000 and accessories up to £300, like headphones and chargers. With £75 excess. Exclusions apply.
Provided by Assurant
Worldwide family travel insurance
Stress-free travel with insurance that covers cancellation up to £5,000, medical bills up to £10m, lost valuables up to £750, winter sports and more. Worth £141 a year on average.
Multi-trip cover for you, your partner and family anywhere in the world, including the UK and the US. With £50 excess, exclusions apply.
Learn more about our travel insurance to see the full AXA terms and conditions, including general and coronavirus exclusions.
By family, AXA means partners and dependent children up to 19 years old (or 21 if in full time education). They're only covered if they're travelling with you. Exclusions apply, please read the Ts&Cs.
Provided by AXA
Your money makes you money
Earn 1.50%/1.49% AER/Gross (variable) interest on up to £2,000 in your current account and Pots (including Instant Access Savings Pots, but not Pots from partner banks).
See Amex and other accounts, in Monzo
Get a clear view of your finances by adding your other bank accounts and credit cards to Monzo. See your balances and transactions, and move money around with easy bank transfers. Terms and conditions apply.
Features
Interest on your money

Discounted airport lounge access

£600 fee-free withdrawals abroad

Advanced roundups
Stay safe with virtual cards
We're all shopping online more, so it's important to be extra careful. Keep your physical card details safe by using virtual cards for online payments.
Protect your physical card
Use your virtual cards' unique details online instead of the ones on your physical card.
Manage online subscriptions
Avoid updating your payment details everywhere because your physical card got lost or stolen.
Have up to 5 at any time
Personalise your cards by giving them names and picking from a range of colours.
Track your credit health
See your credit score in the app and track how it changes each month.
With helpful guides on how credit scores work and tips on ways you could improve yours.
Powered by TransUnion.
Treat yourself
RAC Breakdown Cover: Cover from £4.75 a month including free Legal Care Plus. Terms apply.
Laka: At least 10% off cycle insurance every month for a year for new Laka customers
Patch: 15% off all plant and plant pot orders over £50. Learn more.
Naked Wines: Over 50% off 6 bottles of wine when you sign up. Learn more.
Babylon Health: 20% off an annual virtual GP subscription and free access to COVID-19 Care Assistant
Fiit: 25% off a home workout membership. Learn more.
And more. See them all in the app. Conditions apply.
Packed with the best of Monzo
A UK current account
Protection for your money
A new way to bank
Friendly support
Loans and overdrafts
Interest on your savings
Pick an account
We're making money work for everyone, so we have different accounts for different needs.
Monzo
With savings, borrowing and overdrafts

Your eligible deposits are protected by the FSCS up to a value of £85,000 per person

Send money to any UK bank for free

Put money aside from your balance

Through the app, if you need it

See when, where and how you spend

Get a clear view of your spending
Monzo Plus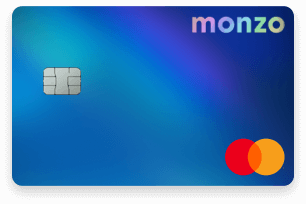 See your other accounts in Monzo

On your current account and regular Pots (including Instant Access Savings Pots, but not Pots from partner banks)

Plus, divide payments into multiple categories.

Avoid using your physical card online

Make your spare change go further

See how your credit score changes

15% off Patch and many more

Up to £400 free every 30 days

Live updates to Google Sheets

At PayPoints across the UK
Monzo Premium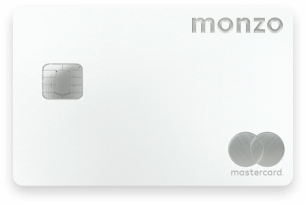 Exclusive to Monzo Premium

Covers loss, damage, theft, and cracks

Cover for you and your family when travelling together. Exclusions apply

On your current account and regular Pots (including Instant Access Savings Pots, but not Pots from partner banks)

You and guests can travel in style

At PayPoints across the UK
Not sure what to pick?
Compare each account to find the right one for you