Open a Monzo bank account for free
An award-winning UK bank account which you can sign up for in minutes, for free.
Your money, in real-time
Clearly see what goes in and out of your account, and exactly how much money you have at any time.
We'll also let you know if upcoming Direct Debits are going to be more or less expensive, to avoid nasty surprises.
Separate, but in one place
Put your money into Pots to avoid spending it, save for something in particular or just tuck it away for the future.
You can even pay your bills directly from a Pot so you know your rent, energy bills or whatever else are taken care of.
With all the banking essentials
Including a Mastercard debit card (in our signature hot coral), the ability to pay and get paid fast, free spending abroad, use with Apple Pay and Google Pay, and much more.
Your eligible deposits in Monzo are protected by The Financial Services Compensation Scheme (FSCS) up to a value of £85,000 per person.
The
Monzo current account
has an average rating of

4.5

out of 5 from

10459

reviews on Trustpilot.
Independent service quality survey results
Personal current accounts
Published August 2020
As part of a regulatory requirement, an independent survey was conducted to ask approximately 1000 customers of each of the 19 largest personal current account providers if they would recommend their provider to friends and family. The results represent the view of customers who took part in the survey.
Monzo
With savings, borrowing and overdrafts

Your eligible deposits are protected by the FSCS up to a value of £85,000 per person

Send money to any UK bank for free

Put money aside from your balance

Through the app, if you need it

See when, where and how you spend

Get a clear view of your spending
Monzo Plus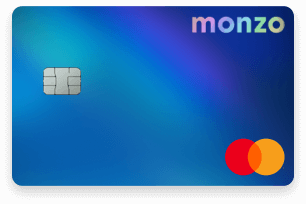 See your other accounts in Monzo

On your balance and regular Pots

Plus, divide payments into multiple categories.

Avoid using your physical card online

Make your spare change go further

See how your credit score changes

15% off Patch and many more

Up to £400 free every 30 days

Live updates to Google Sheets

At PayPoints across the UK
Monzo Premium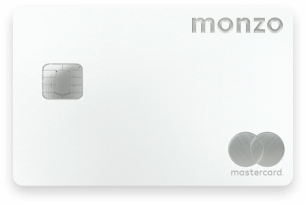 Exclusive to Monzo Premium

Covers loss, damage, theft, and cracks

Cover for you and your family

1.50%/1.49% AER/Gross on up to £2,000

You and guests can travel in style

At PayPoints across the UK
Not sure what to pick?
Compare each account to find the right one for you
Easy current account switching
With the Current Account Switch Service, you can move everything over to Monzo in 7 days without lifting a finger. We do everything for you, and you don't need to deal with your old bank at all.
Sign up for a Monzo account in minutes
And join the millions of people who've already changed the way they bank.