Introducing Monzo Plus
A way for you to add extra features to your Monzo account and make your finances stress-free.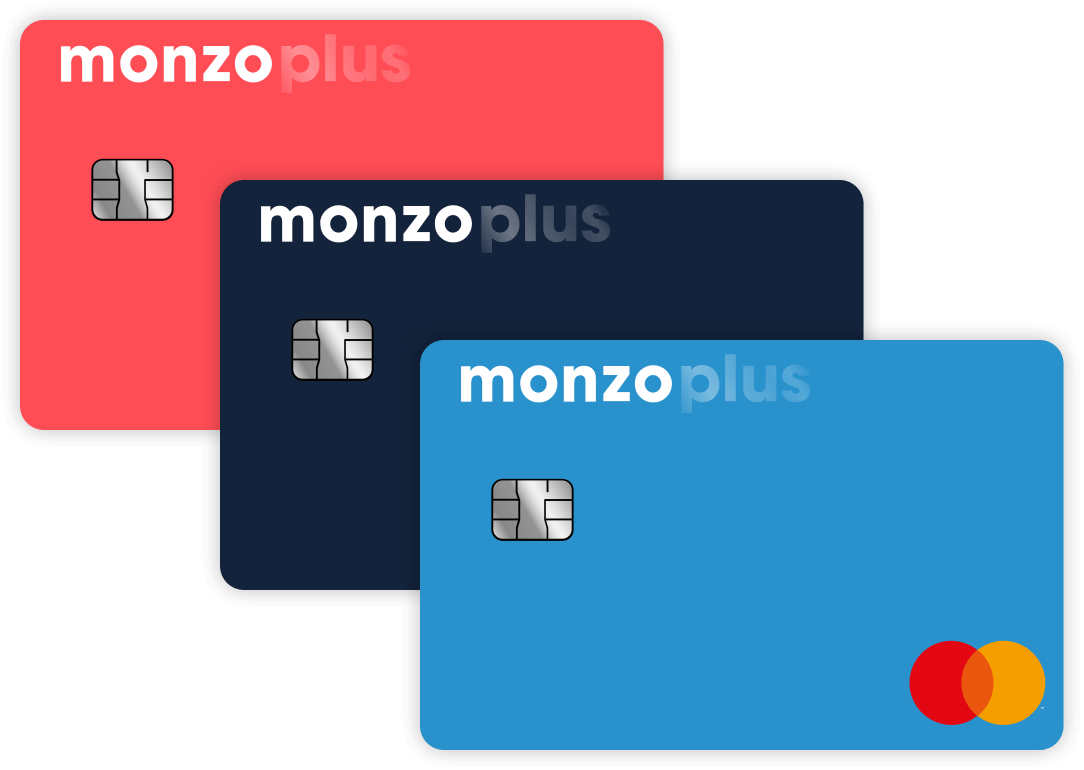 It's Monzo, and then some
Monzo Plus is a way for you to add extra features to your Monzo account from £6 a month.
We're starting small, but in time we'll add more and more features to make your finances stress-free.
Hassle-free finances
We're creating Monzo Plus as a way of customising your account to meet your needs.
It's convenient
Wave goodbye to spending hours researching new broadband or insurance providers.
Sign up for competitive products and services in a few taps.
It's customisable
Having a baby? Buying a car or a new home? However your life changes, customise Monzo Plus to change with it.
Add the features you need, when you need them.
It's carefully chosen
We handpick providers that we trust to give you the best possible service.
Ones that offer great value deals, but also things like excellent customer service and consideration for the environment.
Core features
These are the core features that come as standard now, and some we'll be adding soon.
Exclusive Monzo Plus card

Which colour will you pick? Hot Coral or one of our exclusive new ones: Midnight Sky and Lagoon Blue.

Earn interest on your balance

Help your money grow by earning 1.5% interest (AER) on your balance and regular Pots (up to £4,000).

Discounts and offers

Including a free three-month Jack's Flight Club membership, Tidal, Zipcar discounts and more.

Custom Monzo.me username

Personalise the link you share with friends to send and request money. You can name it what you like, as long as it's not inappropriate or already taken by someone else.

Alternative cards

Coming 2019

We're looking into ones for investors and different materials to make our cards from. And yes, metal is one of them!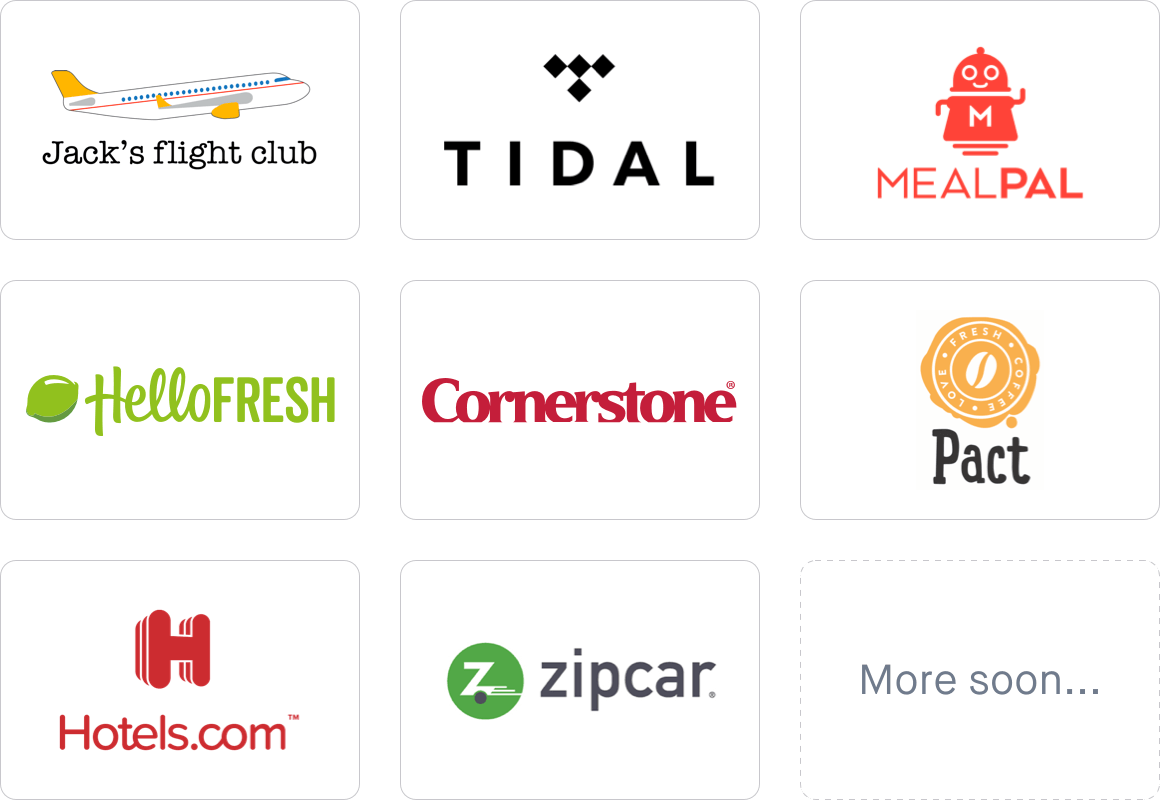 Discounts and offers
Get access to exclusive deals through Monzo Plus.
Money off your music subscription, cheaper car hire and flights. We're working with partners to give you offers you'll love.
See all rewards
Custom features
Here's where you customise Monzo Plus to meet your needs.

Add the features you want to see how your monthly fee will change.
Travel insurance

+ £4 a month

Get 12 months family travel insurance from AXA, if you're eligible. Covers medical bills up to £10m, lost valuables worth up to £1,500 and more. See here for more details.

Travel money

+ £3 a month

Withdraw up to £400 for free every 30 days while you're away. Also get up to £1,000 in emergency cash if you lose your card for a 5% fee.

Contents insurance

Coming 2019

Protection for your things starting from £5 a month, including out of home cover.

Mobile phone insurance

Coming 2019

Cover for your most prized possession. Including loss, damage, theft and dropping it down the loo.

Access airport lounges

Coming 2019

Travel in luxury by accessing available airport lounges using Monzo Plus.

Cashbacks and rewards

Coming 2019

Who doesn't love getting cash and rewards when they spend? Watch this space...
You'd pay
£

6

a month
12 month minimum
Monzo Plus with
0
custom feature
s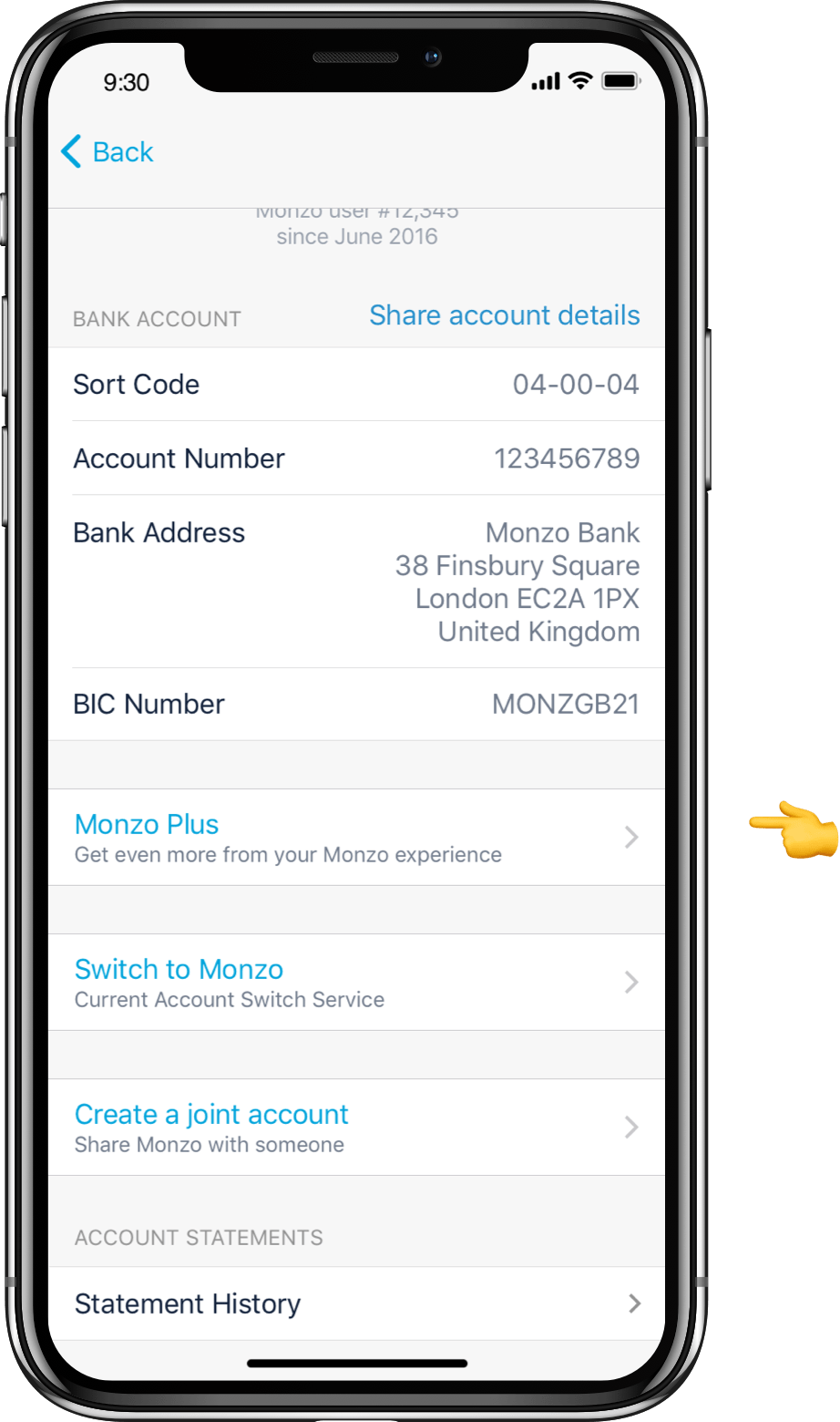 We'd love to hear your ideas!
Want more information?
See our help pages for more details.
Help Pages
Help us build the kind of bank you want to use